Valentine's Day Card Project (Using skeleton leaf)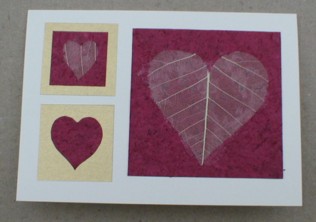 Valentines Day is fast approaching and you need a card to send to that most important person. Well here's one you can rustle up in next to no time. This is a smart little card that will show the one you love, just how much you care about them. Everyone likes a handmade card!
Materials: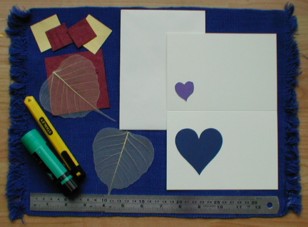 One blank card 115mm x 105mm aprox. (easy to make as this is just a piece of card folded in half) 1 x Envelope to match. 1 x Piece of red/dark red handmade paper measuring 80mm x 80mm 2 x Pieces of thin gold card or wrapping paper 40mm x 40mm 1 Piece of handmade paper in red/dark red 30mm x 30mm 1 x Hand cut heart shape 30mm max in size. 2 x Leaf skeletons. 1 x Hand cut heart template to cut the leaf skeleton heart from. 1 x Hand cut heart  template to cut the small red heart from . A glue stick, rule and cutting mat (or a chopping board/newspaper/piece of an old cardboard box) A steady hand!
How to proceed: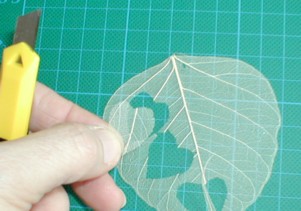 I cut the small leaf skeleton out by hand. Make sure that you have a large vein through the middle of the heart shape to keep it all together. They are very delicate.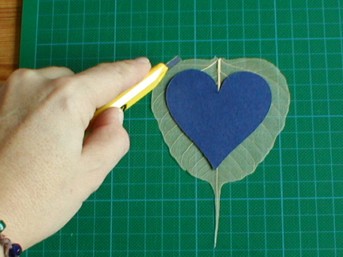 Same goes for the large heart!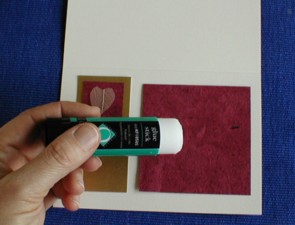 Then it's a matter of sticking it all together.
All it needs now is that personal touch of a little poem or sentiment to your valentine. Who couldn't love you when they receive a card like this?
About the Author
Nat Hall is the owner of Strike The Light, an online store for Beautiful Austrian Hanging Crystals in all shapes, sizes and colors. She also sells unique 'England's Heritage' cards.