Pumpkin Patch Pumpkin Carving Pattern
Pumpkins in a pumpkin! Carve a pretty pumpkin patch around a fence on a full moon Halloween night with our easy pumpkin carving pattern.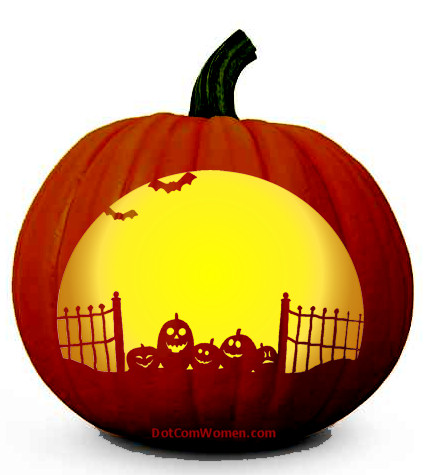 A beautiful pumpkin patch full of smiling (almost) pumpkins on a full moon Halloween night with a couple of bats flying above. A beautifully detailed pumpkin carving pattern for creative enthusiasts.
Download the 'Pumpkin Patch' Pumpkin Carving Pattern
Clicking on the link or the image above will open the carving template in a new window. Save the image, print and tape it to your pumpkin to carve. You would want to re-size the pattern according to the size of your pumpkin before printing it. You can do so in your printing program.