Hobbies You Could Consider to Enrich Your Life
Working is essential so that we can live. Everything else is optional. Although going out, seeing friends, and shopping could be considered as hobbies, they aren't necessarily going to make you feel fulfilled. What am I saying? Shopping always makes us feel fulfilled! Still, that doesn't mean you can't take up another, less expensive hobby. Try one of these and see what you think: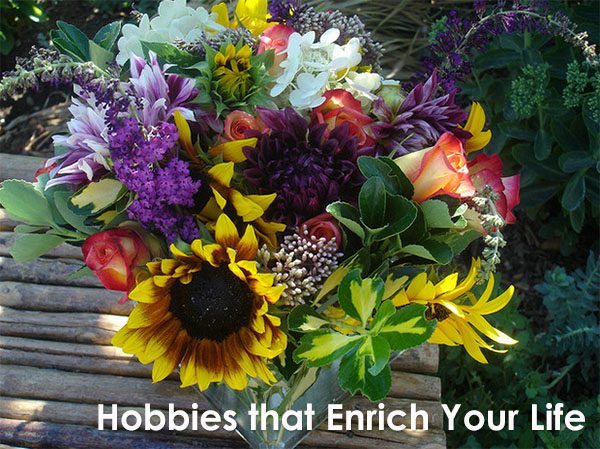 Jewellery Making
Jewellery making can be a lot of fun, and us women can never have enough pretty jewellery, can we? You can make all types of jewellery, from beaded designs to metal work pieces. It all depends on your skill level and what type you'd like to make. Here's a post on making leather jewellery, for example. You could even turn this into a lucrative business!
Collecting
Collecting certain items can give a real sense of satisfaction. They can look amazing in the home when displayed properly too! You could collect anything, from stamps to dinky cars. Your options are endless. Make sure you set a budget for this hobby each week/month to make sure you don't overspend. When you have a decent sized collection, you can display it at shows!
Gardening
Getting green fingered can be exciting, especially when you see the fruits of your labour grow into beautiful plants. You could grow your own fruit and veg, or simply flowers that you find beautiful. Having a beautiful garden will also add value to your home and attract buyers when it comes to selling. There are plenty of apps that can help you get started, so you have no excuse!
Cooking
Cooking is fulfilling and many people love this pastime. Baking a cake, or even putting a pie together can be relaxing. Plus, you get to eat something delicious afterwards, and treat your friends/family to some great cooking. There are an endless amount of skills you can learn with cooking.
DIY
DIY is often thought of as a job for the men, but there's no reason women can't try it too. Fixing things around the home will save you a lot of money on buying new appliances and getting people in to do it for you. Just make sure you don't do anything dangerous! It would be silly to try to save money on an important, potentially dangerous task. Read lots of books and tutorials online to start learning.
Flower Arranging
Flower arranging is almost like art. Putting gorgeous displays of flowers together is always appreciated, and this skill can even be translated over to the garden. Why not arrange your plants in a way that gives a striking effect in the garden? This is another skill that could be turned into a fabulous opportunity. In fact, they all could! What better reason do you need to try one?
Do you have a hobby that you feel enriches your life like those mentioned above? Leave a comment to let us know and give us further ideas. Thanks for stopping by!