Ghost Tree with Owl – Free Pumpkin Carving Stencil
Gnarly, leafless trees that carry within them the spirits, have spooked many a horror movie or book buff. Carve this spooky scene that would fit right in a Halloween movie, on your pumpkin with our easy stencil.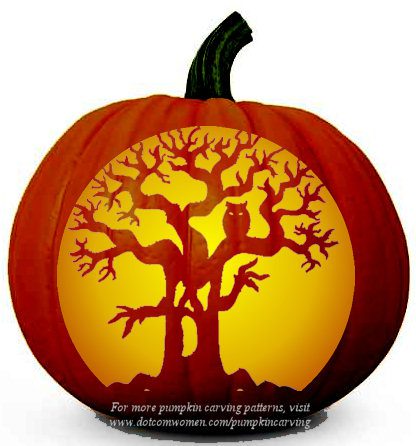 On top of the ghost tree, with bare branches for arms and a scary face, sits an owl with eyes glowing wickedly. A sureshot winner for any scary Halloween decorations.
Download the Ghost Tree with Owl Pumpkin Carving Pattern