Use squares of remnant fabric to create a beautiful pin-cushion in 30 minutes.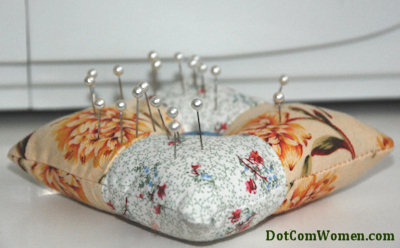 Materials Needed:
Fabric squares (ours were left over from a quilting jelly roll) Sewing equipment Stuffing – poly fibre or cotton Decorative button
Directions:
1. Join 4 square pieces of fabric to form one side and 4 more to form the other side.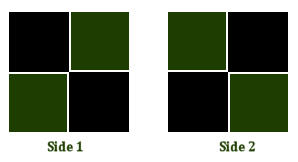 2. You can use all squares to be of different fabric or mix and match two, like we have. It all depends upon what you have on hand, how you would like the finished pincushion to look and how you co-ordinate what you have.
3. Sew the 2 prepared squares on all sides, leaving a small space for stuffing it.
4. Stuff your cushion and sew it shut using topstitch and you are done!