Why Today's Women Are Opting to be Their Own Boss
Unlike years past, women today are more motivated to shatter the glass ceiling and take control of their professional lives and incomes. However, there can be challenges along the way. Today, the gender wage gap is still prevalent, with women earning 79 cents for every dollar their male counterparts earn. But that isn't stopping them.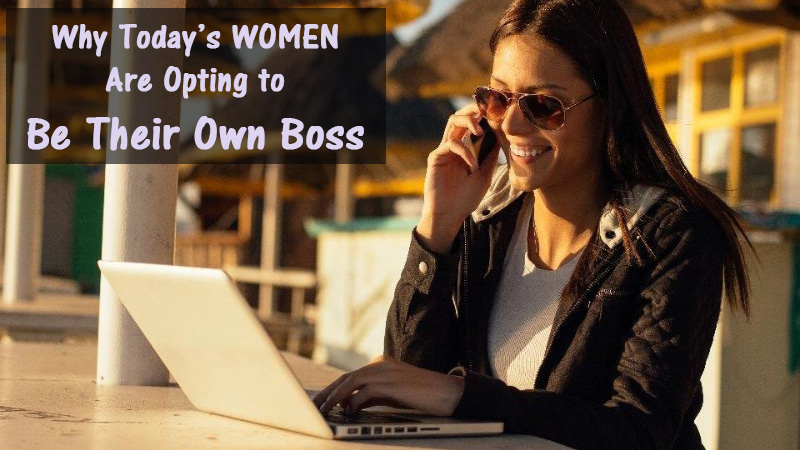 In fact, it is estimated that there are over 11 million women-owned businesses in the U.S. as of last year, netting over $1.5 trillion. While this demonstrates that women today are taking their careers into their own hands, other women are choosing to run their own businesses by becoming direct sales entrepreneurs. The reason? Savvy women today know the value of working on their own terms.
Why the Interest in Direct Sales?
Many wonder why so many women today are opting to get involved in direct sales. Simply put, direct sales allows you to call the shots when it comes to your career.
What else has women taking the plunge into direct selling? While its lucrativeness is different for everyone, there are several benefits that are appealing to women. Women are flocking to direct selling opportunities for a variety of reasons, including:
An opportunity for work-life balance
An opportunity to be part of a team while also working individually
An opportunity that offers a low startup cost with a low monthly overhead
An opportunity to earn rewards, unlimited income potential and other incentives
An opportunity to excel without the limits of a glass ceiling
Unlike the corporate world, women in direct sales are able to work as little or as much as they want. With vast flexibility, they can fit work into their home/family life schedules, rather than vice versa. Many times, in addition to working from a home computer, women can work from a laptop anywhere — on vacation, at a coffee shop, etc. — or even right from their phones.
This type of working allows women to focus more on their kids, spouse, home as well as personal passions and travel. While many women opt for direct sales as a part-time job to supplement their family's income, some find that the income they derive can be similar to some full-time gigs (without the hassle of the morning and evening commute!). Further, women of all ages, backgrounds and education levels are finding the benefit of direct sales.
Some of the Most Popular Opportunities Out There
If you're considering exploring direct sales, there are an abundance of opportunities out there. They key is finding the right fit with a reputable company.
Amway is one of the longest-standing direct sales companies around, having begun in 1959. Since then, this trusted global company has grown exponentially and employs thousands upon thousands of women and men alike who want to be their own boss. The company works to set their Independent Business Owners up for success from the get go, which is why many people are choosing to partner with them.
Other reputable direct sales companies include Thirty-One Gift, which offers trendy bags and other storage items and a low startup cost. Likewise, for wine lovers out there, Direct Cellars lets you share your passion for wine with other folks while making a good commission rate and the potential for earning bonuses.
The Bottom Line for Your Bottom Line
While every woman is different when it comes to expertise, passion and education level, with direct selling, anyone can be taught the ins and outs of the product. It is wise, though, to choose a company you feel comfortable with and a product that you are passionate about and you yourself use or want to use. There's no better selling method than speaking from your very own experience.
Is it time for you to make a career change into something that allows you to grow as you wish?