Is There A Life After A Credit Card Default?
Default is the most horrible thing which can ever happen in a financial world. Apart from damaging ones borrowing reputation and plunging the credit score, it buries one under loads of documents and may even take one to a court. You face a large amount of problems you've never faced before and you cannot find a way back into peace. Anyway, credit card default is not a fatal problem. Despite the whole hell that you have to go through, you can still improve your score and enjoy a successful life, although it will take longer than usual.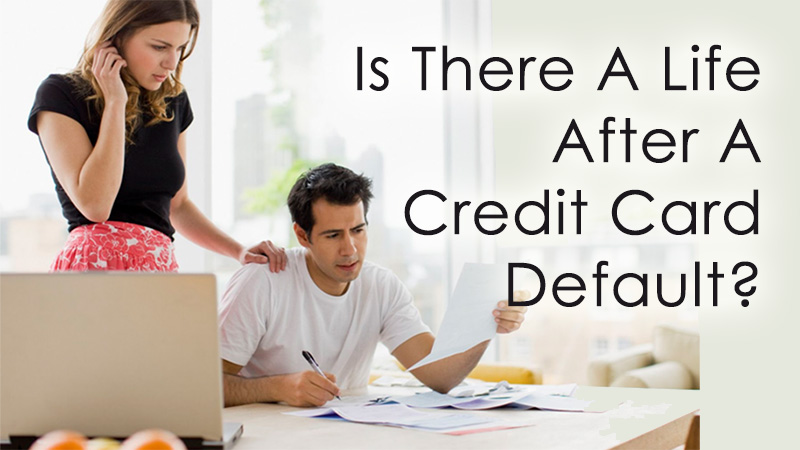 Is Default On Your Credit Card Really That Scary?
Consumers are not those who suffer the most from default. If for credit card users insolvency stays only a reputational problem, banks remain those who experience losses. If one holds a card from https://effectify.com/blog/secured-credit-cards/best-secured-credit-cards-no-credit-check/ delaying with payments will only eat out your secured deposit. But if you hold an ordinary one, banks still don't want to lose their funds selling your debts to collection agencies. Although they still lose some amount, these losses are not as dramatic as could appear.
If you've started getting multiple calls from collecting agencies, believe me, you are not alone. According to CNBC every 30th American faces the same problem. Like you do, they receive numerous documents and have so much doubts whether they really can get out of this pile of problems in their life. There are particular steps one should make for improving the situation and they are not that difficult.
The Way Out
It is an extremely rare situation when default hurts a person without any funding. If clients experience default, they still have some money (though not enough for paying almost all debts) and they still have some rights. That is why the two steps for getting one out are:
Knowing your rights: It is useful to ask a lawyer, or to research rights and freedoms that collectors have. And if you admit that what they do is really against the law, you might sue them and win this process without the need to pay them back;
Arranging your debt repayment in the most convenient way: Sometimes it is very useful to call all your creditors and ask for some rearrangement of payments. You will not coax them to forget about all debts, but will rearrange your debt into monthly payments which you can easily cover.
Although there is always an option to declare bankruptcy, leave it to the very end. Unless there are still ways to escape from creditors in a more comfortable way, try to do all that you can. Default is not the time to sit and wait for somebody to give you money, this is the time to get out yourself, and the faster you get out the better.