Can You Afford the Cost of Childcare?
There were almost 700,000 babies born in England and Wales in 2015 and, while each of those has the potential to bring great joy and happiness into their parents' lives, they also present plenty of challenges. One of the biggest faced by parents these days is how to afford childcare.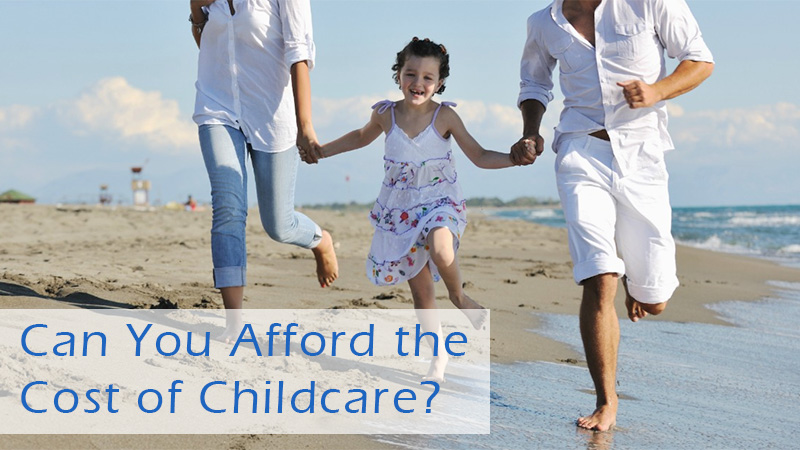 While many of us simply can't afford to give up work to be a full time mum or dad – we still need to make sure that we care for our children.
Yet this can eat into your pay packet as a parent and, if you're not careful, could leave you with a financial headache.
It's important, therefore, to understand the full cost of childcare so that this doesn't hit you by surprise when the time comes.
How much does childcare actually cost?
The Money Advice Service has compiled a guide to demonstrate the typical cost of childcare in the UK.
While, on average, the cost of sending a child under two to nursery is £116.25 a week part time or £222.36 full time – the figures vary depending on where you send your child.
In terms of part-time childcare (25 hours):
A registered childminder costs £109.84 a week
Day nursery costs £116.25
A part-time nanny would set you back between £237.50 and £375
An au pair normally costs £75-85 a week
For full-time childcare you could expect to pay:
A registered childminder £212.86 a week
A day nursery £222.36 a week
A live-in nanny £350-650 a week (plus tax, National Insurance and a room)
A daily nanny £512 a week (again, with tax, National Insurance and board)
Regional difference in the cost of childcare
However, such figures are only averages and it's important to bear in mind that there is a big regional difference.
The cost in London is typically higher than the rest of the country but even beyond the capital we can see big variety.
A recent study showed that the national average hourly rate paid for childcare – across all types – is £7.16. However, in Sheffield families pay on average £6.28 – 13 per cent below the national average.
The cost you pay does depend on your post code and, crucially, the availability of places, with a shortage in some parts of the country.
What help is available to pay for childcare?
It's important to recognise that you can call on help to be able to afford childcare for your children and you don't need to be on a low income to claim this.
This help can come from two sources. Firstly, your employer can give you childcare vouchers that might be worth up to £55 a week to help to pay the cost. Secondly, the Government might be able to help through Working Tax Credit or Universal Credit.
Three and four year olds in England are also entitled to 570 hours of free early education or childcare, which normally manifests itself as 15 hours a week for 38 weeks.
It's important to think about childcare as early as possible. Plan ahead, take stock of the help available to you and draw up a plan to ensure that you are able to pay for this.