With competition for places at university getting tougher every year and the cost of tuition mounting, it's no wonder more and more students are deciding to take some time away from studying to explore the real world and earn a bit of cash at the same time.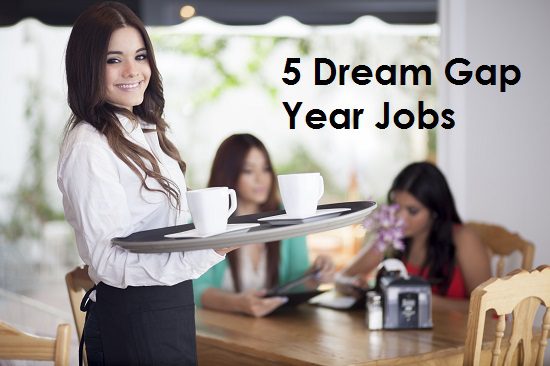 Taking a gap year is a wonderful opportunity to learn a bit more about the big wide world and it also offers the chance to acquire some new skills that you can add to your CV.  Life experience is becoming almost as important as qualifications to some employers, so you may just find a gap year benefits you in several unexpected ways at once.
There is just SO much opportunity out there, choosing where to work during your gap year can be more difficult than deciding whether or not to go in the first place!
So if you find you're spoilt for choice and can't make a decision, check out our five best and most exciting suggestions below:
Skipper a yacht in Canada
The perfect choice for both experienced sailors, or anyone who has always wanted to learn how to skipper a boat. After just a few weeks of training you could be sailing around the beautiful coastal regions of Canada – and getting paid for it!
A Canadian boat license is essential for anyone operating a powered watercraft in Canada, but the great news is that the test can be taken online and is quick and easy to organize.
Volunteer in the UK
Okay, so this option won't earn you stacks of cash, but volunteering in the UK will be hugely rewarding in other ways.  You'll learn more about yourself than ever before, and make loads of new friends in the process.
The key to a successful volunteer placement is to pick an industry that interests you.  There are thousands of worthy charities to choose from across a wide range of different areas – from working with less abled children to volunteering with the elderly.
Teach English in France
France is the largest country in Europe and stretches from the chilly North Sea, right down to the Mediterranean.  Therefore there are plenty of places to keep the budding English teacher very busy!
There are thousands of opportunities to teach English in France, but you may find your chances of finding suitable, well paid employment are improved if you obtain a 'Teaching English as a Foreign Language' (TEFL) qualification first.
Fruit Picking in New Zealand
Fruit picking or other unskilled agricultural work is a popular gap year option for many students and is one you can start without any prior qualifications.  However, you will need to organize a Working Holiday Scheme Visa, which will allow you to stay in the country for 23 months, working for 12 of those.
Bar work in Australia
Australia is the number one backpackers destination of choice. Thousands of eager students and workers on sabbatical choose to stay in the country long term and with the Aussie minimum wage being one of the best in the world, they're earning good money whilst there.
As with New Zealand, you will need to arrange a Working Holiday Visa that allows you to work there for 12 months from the date you arrive.
This article was written by Amanda Walters, an experienced freelance writer and regular contributor to Huffington Post. Follow her here: @Amanda_W84