Youth Preserve Routine by A Complete Anti Aging Skincare
We all know by now that skincare is not just about applying a particular beauty product. It is the result of a sustained beauty and skincare routine. Newly launched skincare brand 'A Complete' realizes this and brings to you a ready-to-use skincare routine. The Youth Preserve Routine by A Complete is a set of five products that work along with each other to reduce signs of aging. Read on to find out more about the perfect anti-aging skincare routine as we review the kit.
A Complete
When Angelica Fuentes founded the anti-aging skincare line 'A Complete', she was also thinking of empowering women. Be it helping them gain access to education, health services or equal economic opportunities, a portion of A Complete's revenue is donated to initiatives that encourage women's empowerment. Naturally, we are interested! Let us take a further look at this brand that celebrates the real and natural beauty for women of all ages.
Youth Preserve Routine
Taking the guesswork out of choosing beauty products that go together, A Complete gives you a custom-built solution for your anti-aging needs in the form of a morning to night, 5-step skincare routine. A beautiful blend of science and nature, all the products in the Youth Preserve Routine contain active ingredients from Marine and Botanical sources.
The 'Routine' is a Kit containing five of their signature products:
1. Youth Preserve Deep Cleanser – a non-abrasive cleanser/exfoliator to clean and brighten the skin
2. Highly Concentrated Youth Preserve Serum – the perfect moisturizer hydrating your skin and restoring luminosity.
3. Youth Preserve Eye Contouring Cream – an eye cream specially designed to tackle dark circles and eye bags
4. Facial Youth Moisturizing Cream – a long-lasting and hydrating moisturizer that helps reduce fine lines
and wrinkles with regular application
5. Premium Beauty Concentrate for Skin – Good skin comes from within! This unique, beauty-enhancing supplement works together with the products to restore firmness of the skin by providing antioxidants for added nutritional support.
Application is quick and easy and doesn't take more than 5 minutes. You start by cleansing and then follow it up with serum, eye care cream and the moisturizer. Finally, you need to one capsule supplement everyday. That's it! Your anti-aging routine is completely taken care of in 5 easy steps.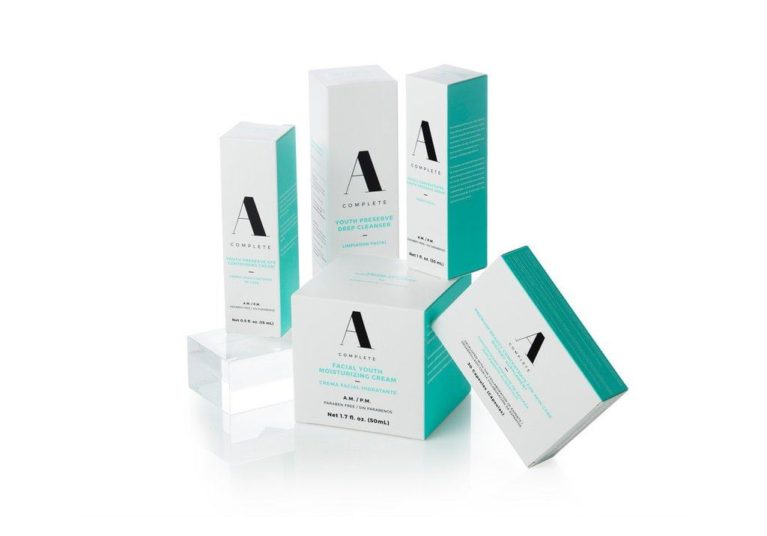 Where to Buy
The bundle containing the five skincare products that form the Youth Preserving Routine retails for $126.00. You can also shop for the products separately:
Youth Preserve Deep Cleanser $28
Highly Concentrated Youth Preserve Serum $54
Youth Preserve Eye Contouring Cream $46
Facial Youth Moisturizing Cream $48
Premium Beauty Concentrate for Skin $34
Shop Online – A Complete Skincare Routine