What's Next to Follow After Balayage and Ombre?
Looking at what's next to follow Balayage and Ombre doesn't mean that these styles are out (they still look amazing) but there's always room for a new hair trend! The catwalks are usually a good place to start when spotting up and coming hair trends, as the weird and wonderful can often inspire hair stylists to create beautiful hair for people to recreate at home. We're seeing hair that reflects the fashion at the moment; it's quite retro with Bardot-esque fringes and plenty of layers for maximum volume.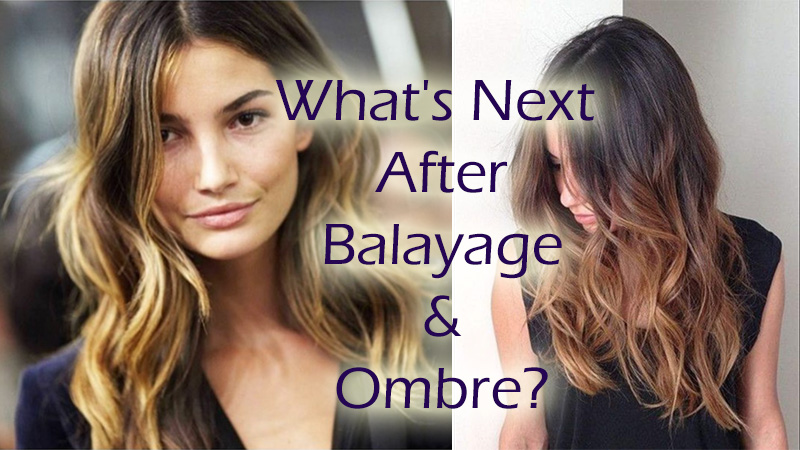 Contourage
Replacing balayage in terms of colouring, you will find what is going to be known as contourage or contour colouring where stylists will pick out certain sections of your hair and highlight them to bring out your best facial features. A celebrity you'll find with this style is Chrissy Teigan who has the contourage style down and always looks like she's glowing.
Darren Ambrose told Elle UK, "As well as enhancing length and definition in the hair, it can give more definition to bone structure and enhance a chiselled effect as well as highlighting skin tone so it's a multi-flattering trend," What's not to love about all of that? You need quite a lot of hair to play with for contourage, in order to give your hair that depth of colour. If you need a bit more volume, why not invest in some premium hair extensions, so you can really embrace this 2017 style?
Whacky Hair Color Trends
Another style that has taken over the hair world of social media is whacky colouring be it grey, electric blue, green or even glow in the dark. This hair trend works so well for Instagram, who doesn't like beautiful rainbow hair? However, you don't have to go the whole hog to get involved, even just dipping your ends in some neon pink will look really effective this summer. Just make sure it's going to be acceptable at work or college first!
Peachy Blonde
If you're looking for a colour to switch to for spring and summer, why not follow in the footsteps of Pixie Lott, Sienna Miller and Georgia Jagger and try out a peachy blonde style? The juicy shade is really complimentary on the skin giving you a softening look. For a guide on what shade of peach works best for you, Women's Health Magazine has a good guide on how to colour to your skin tone, they do however recommend that with any lightening to your hair you go to a professional. The colours themselves can be purchased from many high street beauty stores, temporary pastel colours such as the ones in L'Oreal's Colorista range and Bleach London are proving popular with influencers.
So, ditch the balayage and ombre and try out one of these on trend hair looks for 2017!