Three Celebrity Beauty Secrets You Can't Afford to Miss Out On
It's important that you look after your face. It's common to search through the celebrity pages of magazines to search for tips and techniques. The problem is, we can often spend a lot of our time wondering why the faces on our screens look so consistently fantastic, whilst our own can sometimes be lacking.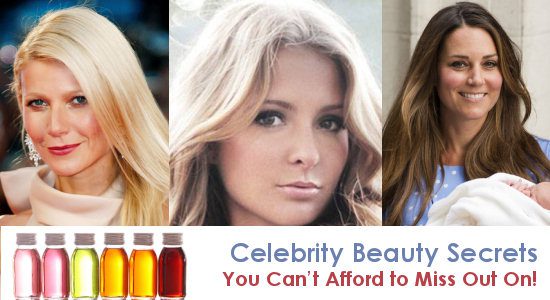 So how can you bridge the gap?  What are the secrets that the celebs are resorting to in order to achieve such excellent results?  So without further ado, here are three ways you can treat your skin like a celeb.
1. Try Manuka Honey
A variety of skincare products these days contain manuka honey.  This is a product which has been doing the celebrity rounds as of late and frankly, it seems to be a sort of miracle.  Celebs who have taken to it include Millie Mackintosh, Caroline Flack and various members of the British Royal Family. The special benefits of this product tends to be that it lifts, tightens and firms up the skin, reducing the signs of aging on your face.  A possible downside to it is that it can take a few hours to have an effect, which can be frustrating if you're looking for an instant miracle cure. It is well worth the wait, though, as the medium and long-term effects are phenomenal.
2. Rehydrate Like a Royal
One of the most important products on Kate Middleton's dresser is a hydrating anti-aging serum.  This has the potential to smooth any fine lines on the face and boost your skin's radiance.  With the princess now in her thirties, it's easy to see that she is taking every opportunity to look after herself by using this kind of product, and you can do, too.
3. Wear the Perfume Enjoyed by Paltrow
As one of the classiest, most beautiful women in Hollywood, Gwyneth Paltrow is a style icon who shouldn't be ignored.  As we transition into the winter months, she enjoys wearing perfumes which really make you feel as though you're on holiday enjoying the summer sun.  Even if you're stuck at work on a miserable day, you'll be uplifted by the smell of bottled sun, so go for coconut and fruit based scents.
So hopefully these three tips from the world of celebrity will help you make the most of your own beauty.  If you're looking for a place to find excellent beauty products, you should check out The Urban Retreat Beautique.