Six Staple Shoes Every Woman Should Have in Her Closet
If I had my way, my closet would be overflowing with every type of shoe under the sun. Unfortunately, my closet just isn't that big (and neither is my bank balance), so here is a list of "just" six staple shoes that every woman should own.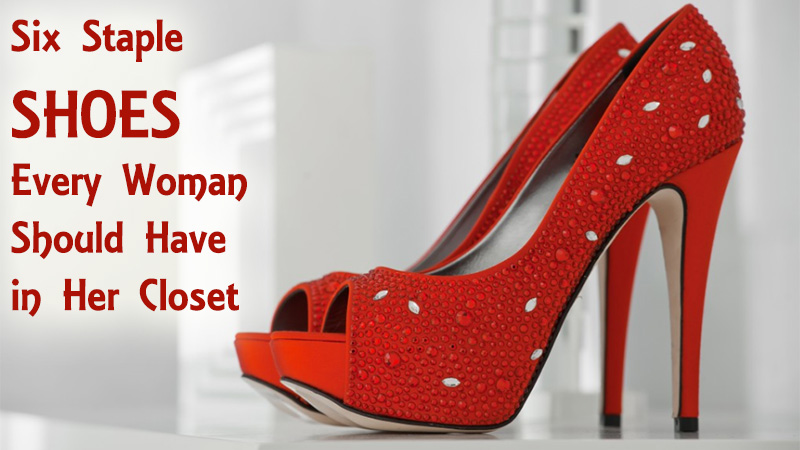 Simple, Black Heels That Go with (Almost) Everything
Black heels: the LBD of the shoe world. Find yourself a pair which go with almost any outfit; which work with skinny jeans, a pair of tights, or with a gorgeous cocktail dress. Get a pair which is so comfy that you don't end the night wincing with each step.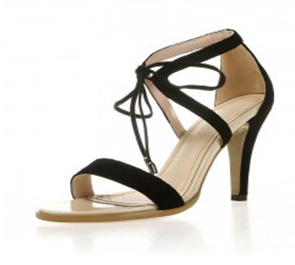 "High Heels" (CC BY-SA 2.0) by Leopold.Terenc
Super Glam Heels That Make You Feel Like a Million Bucks
So you have your comfy, go-to heels, but a girl needs a pair of sparkly, out-there heels that make her feel incredible. They may have been an impulse buy, you know the kind, the I-just-have-to-have-those kind of buy, or you may have been lusting after them for months. Either way, treat yourself. You may not wear them often, but when you do, you'll feel like a million bucks. As Marilyn Monroe said, "I don't know who invented the high heel, but women owe him a lot".

Chucks – For That Comfy-But-Stylish Look
There's one pair of shoes that can make any casual outfit look super stylish but is so incredibly comfy: the Converse All Stars. Chucks have been a staple shoe for decades: an article dedicated to the All Stars' 100th anniversary by Couponbox shows how a men's basketball shoe has become a fashion statement for both men and women. There are so many options: high tops or low cuts, canvas or leather, neutral or bright (to add a pop of color to your outfit). You could even choose one of the many Converse collaborations (such as Comme des Garçons or Nintendo) – there's a style for everyone.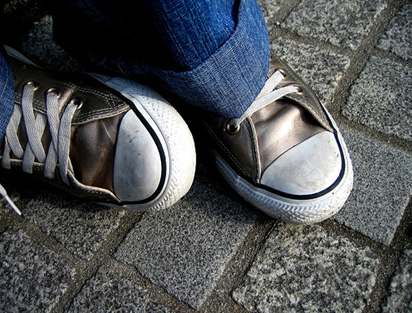 "Metallic converse" (CC BY 2.0) by Arabian Ros
Leather Riding Boots (That Glam Up any Casual Outfit)
We've all been in that situation: we're invited out for a nice meal with friends, it's not a sneakers kind of occasion, but equally it's not the time to reach for the heels. A pair of simple, leather riding boots will add a bit of glam to any casual outfit. Whether you go for black, brown, completely flat, or with a slight heel, throw them on with skinny jeans or a cute summer dress and you're good to go.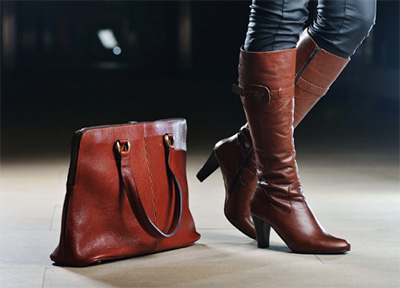 Sandals That Add Sparkle in the Summer
When summer rolls around, a pair of sparkly sandals will glitz up your holiday closet. A neutral metallic color (like silver, gold, or rose gold) will go with everything and anything and are really in right now. Not feeling the sparkle? Go for a simple, leather, gladiator-style sandal for a cool, effortless look.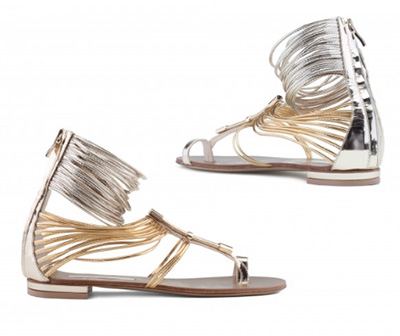 Pretty Pumps for the End of the Night
Who doesn't love a beautiful pair of heels? The problem is, staggering around at the end of a night because your feet feel like they're on fire just isn't hot. Every woman needs a pair of reliable but pretty pumps (preferably that fit into your bag) that you can slip on at the end of the night when the heels get a little too much.