Glittery Pink Nail Art Tutorial
Candy anyone? We've got a Pink Crush with two delightful shades of pink creating a soft tonal color block in this cute and flirty nail art which is then sprinkled with a generous dose of glitter. The combination of Cotton Candy pink and Hot pink makes it the perfect treat for Easter coz its not really Spring until it starts to bloom. Plus – no one can ever blame you for too much pink, you know! Just take care not to develop a sweet tooth.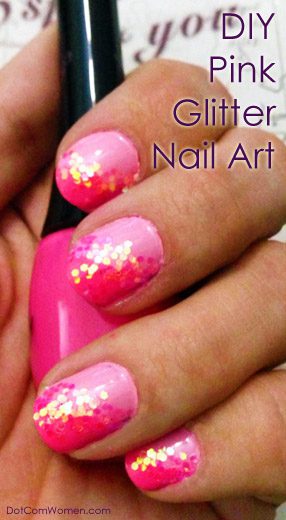 Supplies Needed:
Pale Pink Nail Polish
Hot Pink Nail Polish
Top Coat
Pink Glitter
Nail Art Brush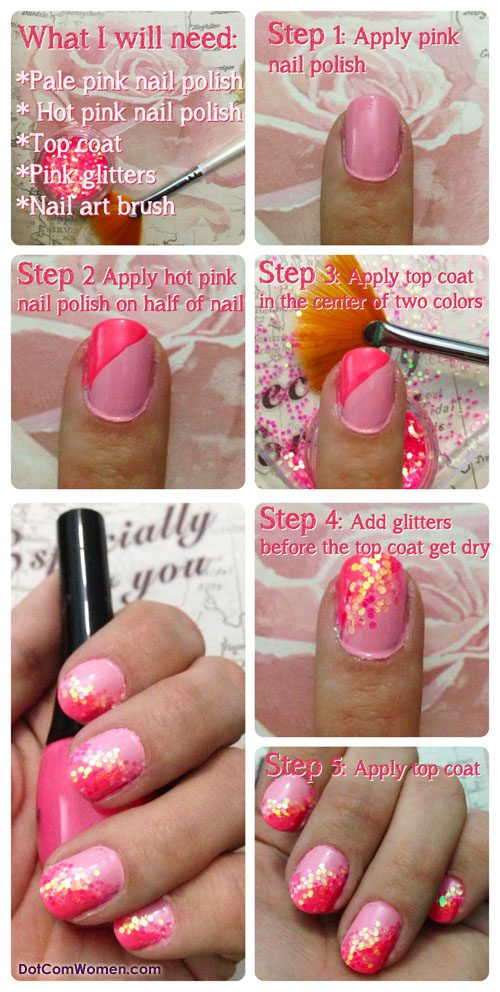 Use the pictures of each step as a guide to apply this glittery, soft color block nail manicure.
1. Apply pale pink nail polish on your nails. Let dry.
2. Apply hot pink nail polish on the diagonal half of all the nails.
3. Apply a clear top coat in the middle of your nail, halfway to the bottom.
4. Quickly add the glitter before the top coat dries.
5. When the glitter is dry and set, apply another coat of clear nail polish.