Over Fifties Dress Buying Tips
As you age, your body changes shape, and this is the case at all stages of your life. If you want to look your best, it is important to adapt the way you dress as your body changes. Naturally, a style that looked great on you when you were younger is unlikely to work as well when you are in your fifties.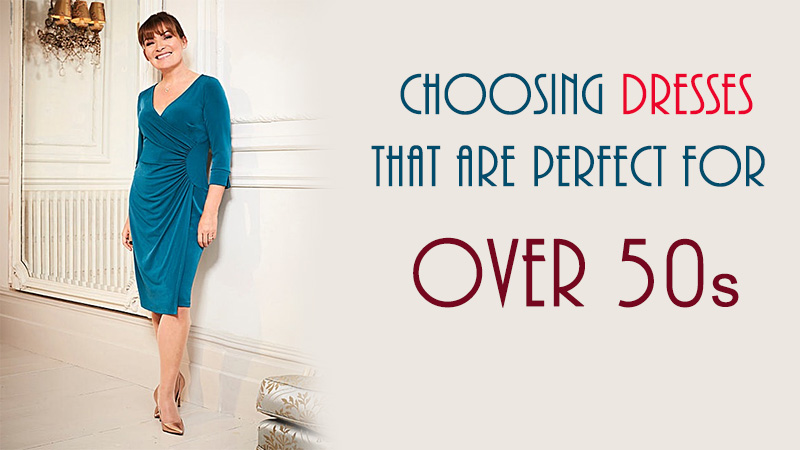 Adapting the way you dress really is the best way to make sure that you wear clothes that flatter your figure.
Buy from the right retailers
The good news is that this is easier than ever to do. As the population ages, more retailers are waking up to the fact that they need to cater for the over fifties if they want to make money. This sector of the population is growing and they have more disposable income, which means they are more likely to spend more.
However, even so knowing where to shop is important. Some retailers do a better job than others do. For example, on this site, you will find plenty of dresses that are perfect for the over fifties figure. Other clothing retailers tend to stock a limited range of clothing that is suitable for the older woman to wear.
Surprisingly, it is plus size retailers that sell the best range. Typically, they stock clothes that are designed for women who wear a size 14+. The fact that they have a big turnover means that they regularly update their range, and that the clothes that they sell are affordable.
Buy good quality dresses
How your dress fits, and hangs, dictates how good you will look in it. When you buy clothing that is not well made it never hangs properly, and always looks worn after you have worn it just a few times. If you want to look good, you need to invest in yourself and buy good quality dresses.
The right cut
How your dress is cut is very important. Some cuts flatter the mature figure more than others do.
As a rule, you need to wear clothes that accentuate your best features and skim over areas of your body that you do not want to be noticed as much. If you have well-toned calves choose a dress with a hemline that shows them off.
The fit really matters
You need to make sure that the dress that you choose fits well. This is the best way to ensure that it does not cling in the wrong places.
Try the dress on properly
The only way to be sure that the dress really does fit properly is to try it on. When you do so, it is not enough to look at yourself in the mirror when you are standing up. You should also sit down, cross your legs and bend down while wearing your new dress. That way you can ensure that you have enough freedom of movement, and make sure the dress looks good regardless of what you do when you are wearing it.