Fall Winter Fashion Trends 2012-2013
Fashion trends for this fall and winter may be a little bit of a blast from the past for some of us, with the return of some old fashioned modesty. Fashion week has showed us some retro throwbacks, like high necklines on dresses, and monochrome suits for the business women among us.
Red Dresses
Solid red and burgundy are making their comebacks in a very bold and powerful way, reminding us of the chic sophistication of the fifties, where red was the colour of our sex symbols and beloved fashionistas.
Black and White Sweaters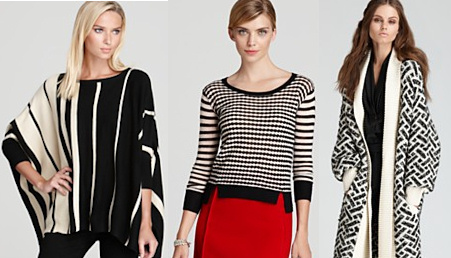 Don't be afraid to dig out some of your bulky sweaters, especially those in black and white prints. We all never though we'd see this coming, but they're back in! Jazz them up with a contrasting collars to freshen them up and keep them current. Wear a wide belt at the waistline to show your figure and you'll be completely up to date.
Prints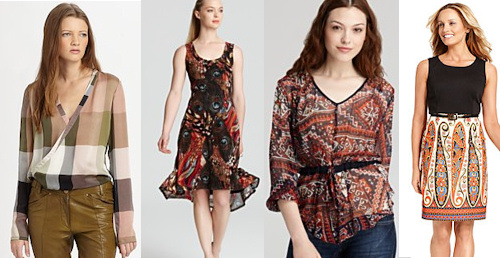 We're having slight flashbacks to the 90'with the re-awakening of plaid prints and bohemian dresses. They've been moderinized a bit: abandoning the grunge and hippie roots they've had in the past as well as creating sleeker garment shapes has enabled them to look sharp, feminine, and stylish.
Makeup
Lips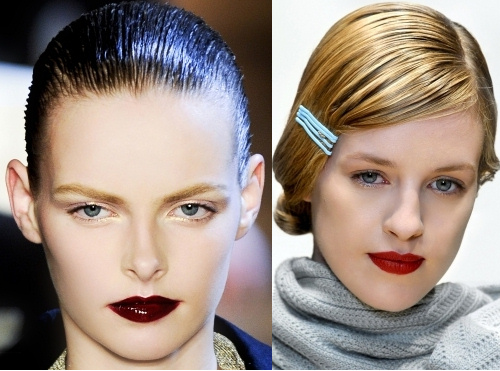 In makeup, we've spotted a lot of deep brownish berry lipcolors. While these may not be for anyone, they make a strong statement if one foregoes eye makeup and keeps the cheek simple.
Eyes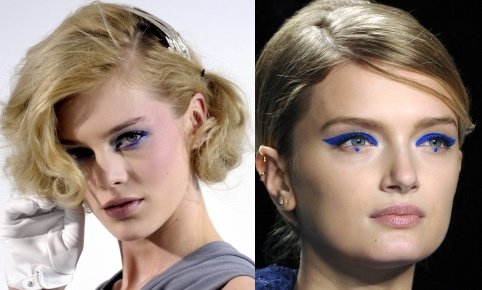 If a bold lip isn't very you, creative eye looks with dramatic shapes and purple liner have kicked up a storm lately. With no shortage of black eyeshadow and false lashes, these eye looks have a nearly science fiction quality to them.
Bright pops of blue and green are also a gorgeous way to mock the runway trends without going as dramatic as the former way. Try a blue mascara or a blue liner with your normal everyday look to add some more punch for the upcoming seasons.