Courtney Cox Hairstyle – Get the look for yourself!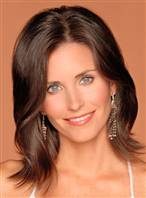 Courtney Cox
Courtney Cox, best known for her role as Monica in Friends, has hair that's almost as well-known as co-star and friend Jennifer Aniston.
Courtney's locks can be copied on long hair by requesting very long layers to add a little swing at the ends. After shampooing, comb a protective serum or heat protectant product through hair, then blow dry straight using high heat and a large round brush. Part hair in the middle and smooth any waves using a flat iron. Finish off with a spritz of shin-enhancing spray and you're all set!