Cosmetic Creativity – 7 Things You Should Know When Training to Become a Fashion Stylist
Training to become a fashion stylist means knowing a lot more than understanding what kind of purse goes with what type of shoe. It requires formal education alongside practical expertise. Here are 7 things you should know in order to become a hirable, in-demand fashion stylist.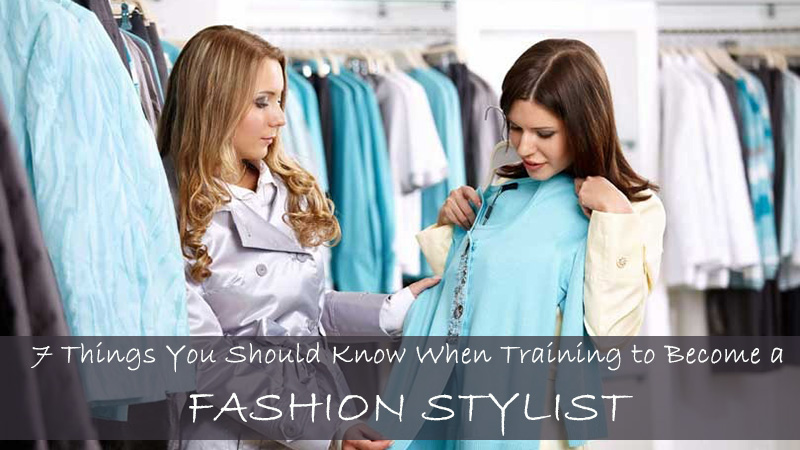 Become qualified
The first step in how to become a fashion stylist comes down to the proper training and education. Stylist courses and certifications will equip you with the requisite knowledge that will allow you to  succeed in your chosen field. Undoubtedly, your innate passion for clothing, design, textiles (alongside your creative instincts) are powerful gifts.
However, the right training will really set you on your way to firm recognition as a skilled professional. Employers, more often than not, look for individuals with a qualification. From here, the next step is becoming as involved as possible in the craft of fashion design on a practical level.
Find your niche
Fashion styling is about assisting a client with their aesthetic concerns, whether that be for an individual or for a collective (such as for a magazine/film shoot or as a component of events management). Finding your niche is about understanding what you are good at and what you most enjoy. It's also about getting to grips with the job market as it stands.
There are many different facets of fashion styling such as personal styling, editorial styling, wardrobe styling and corporate/commercial styling. You might like to take a moment to check out these various disciplines in a little more depth. Understanding where you best fit is a necessary step in your path forward.
Start from the bottom to make your way to the top
Understanding trends and making inroads in the world of fashion is about going the hard yards. It's about taking on the challenges that come your way and recovering from any mistakes with as much grace as possible.
Just like any garment can not exist without that very first stitch, your professional reputation cannot be built without a considerable outpouring of time, effort and good old-fashioned hard work. You'll require a great deal of humility and you'll need to develop a tough skin. Here's some more insight from the guys at Harper's Bazaar that might just hold you in good stead.
Practice make perfect
When you are working on a career as a fashion stylist it's always important to consider that practice (and proof of your skill) is a necessary component. You'll want to think about an internship, a collaboration, or some other approach in order to gain real world experience in fashion styling.
This will allow you the confidence to go forth and conquer in what is, undeniably, an exceedingly competitive industry. There are some great online job boards out there that specialise in creative careers, such as  Pedestrian TV and The Loop, you might like to do some research to give yourself an idea of where you would like to see yourself in the future.
Some self promotion won't go astray
In today's digital age, it's necessary to get on board with managing a social media account(s) that represents your interests. This is where you can showcase your portfolio, provide testimonials and keep your clientele and the public in the loop about all the exciting initiatives you are accomplishing as a budding fashion stylist.
This allows you to establish a brand presence and build momentum for your business. Blogging is a great way to achieve a 'human connection' and self-promotion – all at the same time. For some great inspiration check out these top worldwide fashion blogs, as curated by Marie Claire Magazine.
Fuel your creative fire
Training to become a fashion stylist is about keeping the dream alive. This means that as you inevitably  get caught up in the daily grind you should take time to pause and reflect on what made you love the idea of this gig in the first place. Fashion styling is an artform and it calls for the spirit of creativity. You must keep this fire stoked. Revisit your favourite muses and inspirations in order to give your vision and talent a reboot.
Never say die
To forge a career in the field of fashion styling requires commitment, perseverance and self-belief. It's not always the most clear cut of paths. It is an industry that calls for an undying appetite for ever-changing trends and sometimes fickle fads. Your craft should always come first.
Weave it all together
There you have it: 7 things you should know when becoming a fashion stylist. You'll need to weave in these factors, alongside a strong thread of resilience, in order to fashion your very own piece de resistance by way of a career trajectory as a successful stylist.