Bridesmaids Movie Fashion – Kristen Wiig's Wardrobe and more
Bridesmaids has not only become famous for the hilarious, comedy that it is, but also for the lovely eye-candy provided by the wardrobes of the central characters – Kristen Wiig and Rose Byrne. Here's a breakdown.
Kristen Wiig's Wardrobe
Kristen Wiig played Annie in the movie, a broke and troubled girl whose best friend is getting married and who is contstantly being 'upped' by one of the other bridesmaids – the wealthy perfectionist, Rose Byrne.
Wiig's wardrobe portrays her character very well – a little too short dresses, neat blazers, a single BFF necklace throughout the movie, cute and modest little studs in her ears, red red nailpolish and slightly disheveled short, blonde hairstyle. She wore quite a few dresses from 'Urban Outfitters', fitted jackets and several pairs of enamel earrings. Here are some of the best pieces she wore: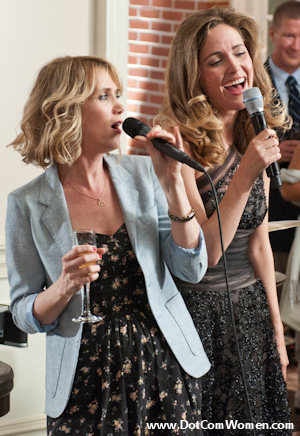 A.P.C. Cutout Apple Gold Necklace Des Kohan Rings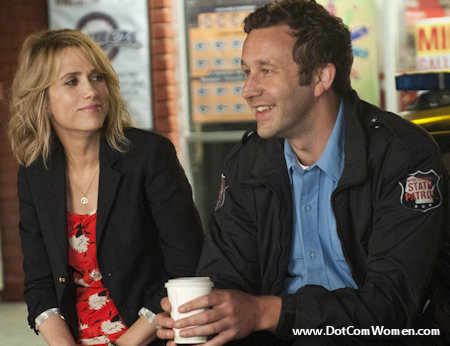 Dress from

Urban Outfitters
| | |
| --- | --- |
| | |
| Theory Red Jaclyn Dress (available in Gray online) | Cope Linen Sundress by Urban Outfitters |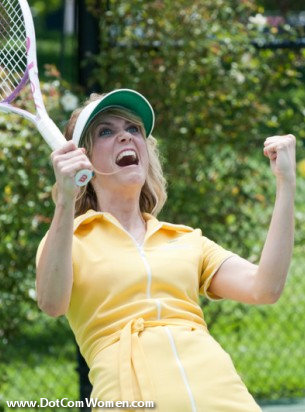 Yellow Polo Dress: Lacoste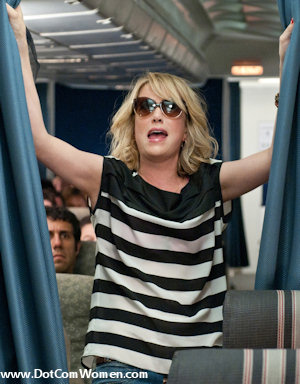 Black and White Striped Top Urban Outfitters by Sparkle & Fade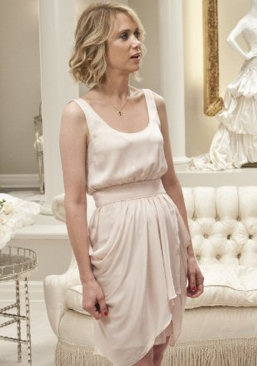 Alice and Olivia Addy Tank Dress