5 Hairstyles That Hide Hair Loss
Female hair loss affects one in five women — and the average age women start noticing hair loss is anywhere between 25 and 35. Women suffer from thinning hairdifferently than men, often losing hair throughout the scalp rather than in patches. Overall, the hair looks thinner than it once was. You may also notice some hair follicles stop growing beyond a certain height, especially at the hairline. Learn to fight thinning hair, but also learn to embrace the beautiful hairstyles that will disguise thinning hair.
Fight Thinning Hair
When it comes to fighting thinning hair, remember these two words: nioxin systems. These hair-care products range from shampoo to conditioner to scalp treatment. When your hair is thinning, it's important to add moisture to your hair to strengthen it and give it more body. This will help cover the thinning patches. Adding moisture to the scalp itself will not only reduce flakiness, but reduce hair loss or slow thinning hair.
The Short Bob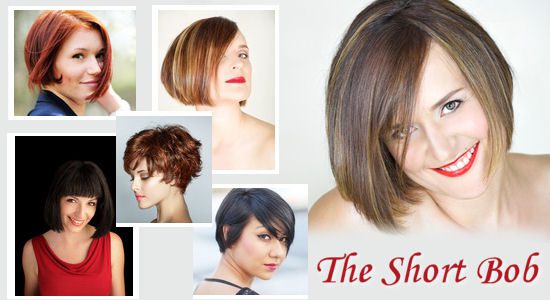 Bobs are remarkably easy to maintain. They're the perfect option for those too afraid to embrace the pixie cut and want some semblance of face-framing length. Because of the short length, bobs are simple to make fuller; this is a must for covering up those thinning spots. With a little product or even just a brush and hair dryer, you can make a bob look thicker. Bobs are great, both blunt and layered. The blunt look is edgier and will make you look more fashionable; the layered option is softer and adds volume.
The Mid-Length Angled Blunt Cut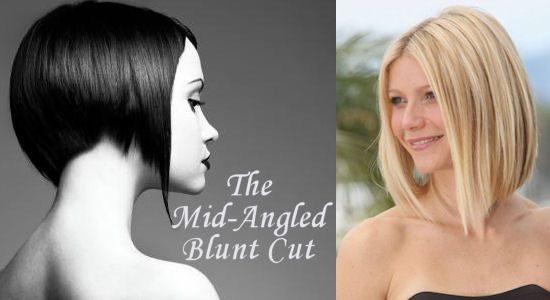 If the bob is too short for your tastes, start with the mid-length angled blunt cut also known as the 'Long to Short Hair Cut'. Slightly longer in the front and about mid-neck or shoulder-length in the back, the angled blunt cut helps add volume to thinning hair. If curls and layers don't interest you, keep your hair no longer than mid-length to minimize the appearance of thinning spots. This cut requires far less maintenance than curls and has been sported by many celebs like Rihanna, Victoria Beckham, Gwyneth Paltrow and Keira Knightley.
Bangs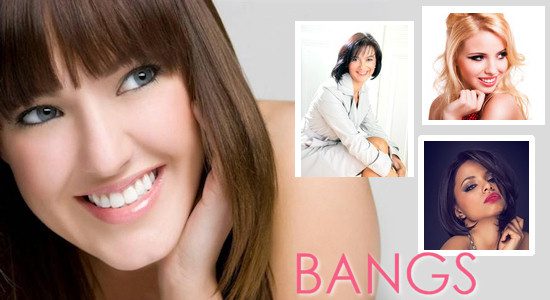 Bangs highlight your eyes, cover up your forehead — and any of that "peach fuzz" thinning hair along the hairline — and can sharpen or soften your look depending on the hairstyle you choose. Blunt, straight bangs look incredibly sexy with short haircuts, but layered or feathered bangs — the softer option — are more versatile and work well with both shorter and longer cuts.
The Layered Long Flip Cut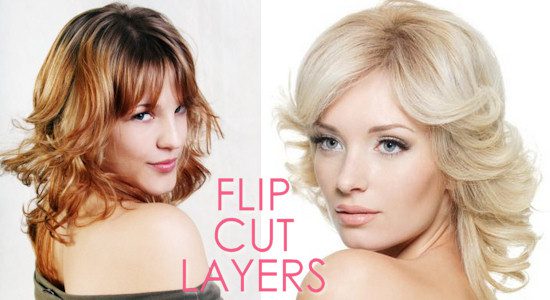 If you're not ready to part with your long hair, take some of the length off and add layers to what you keep. The layered long flip cut should rest just past your shoulders. The layers will not only add volume, but will frame your features in such a way that people are naturally drawn to your face rather than to your hair. If you intend to style your hair to increase volume, completely dry it before you add volumizer. Wet hair can dilute the moisturizer and thus reduce the intended effect.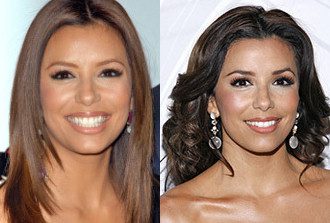 Here's how flipping them out makes a difference in volume to Eva Longoria's hair.
Long Curls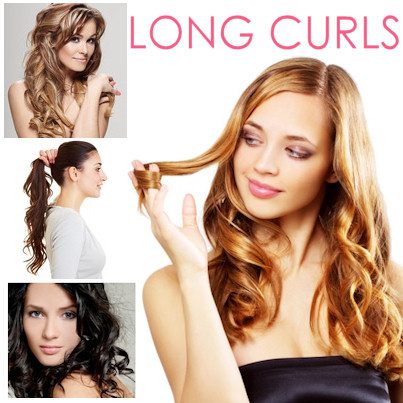 If you're determined to keep you hair long, get it cut as short as you can handle — preferably just beyond the shoulders. With long unlayered hair,you need to find a different way to add volume: with curls. Start sleeping with curlers in your hair — avoid the possibly damaging curling iron — because bouncy curls make thinning hair appear thicker and fuller. Part your hair on one side rather than down the middle for a more stylish touch.
If thinning hair was something to be ashamed about, 20 percent of the female population would have to hide indoors with the shades drawn. Thinning hair isn't fun, especially when you have to deal with people who think it's an exclusively male concern. You can, though, use thinning hair as an excuse to try out a fabulous new hairstyle and you may find you look better than you have in ages!
About the Author:
Wendy Bowyer is a hairstylist and fashion blogger.