10 Nail Polish Trends for Fall Winter 2012
What will you be wearing on your nails during the cold months of Fall and Winter – the season that also brings with it the party season! Here are the top 10 trends for nails for this season:
1. Dark Gray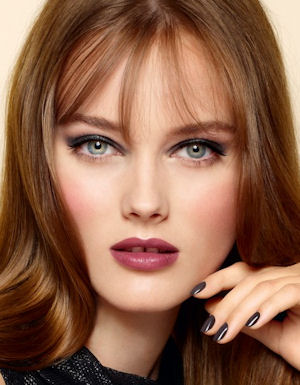 Dusky and mysterious, dark tones of Gray are in vogue for Fall Winter 2012. Chanel's Limited Edition Nailpolish Vertigo is the forerunner but many other top brands have deep grays in their collections for Fall.
2. Khaki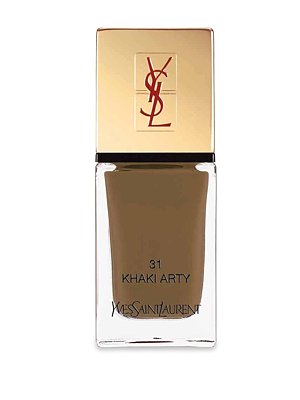 It's not just eye makeup that is going Khaki. This season, it's the nails! YSL's Khaki Arty is the cream of them all, but Chanel (Camouflage Nails) and Dior (Golden Jungle) are all bringing Khaki to the nails like never before.
3. Velvet Texture
Velvet was one of the favored fabrics on runway this season. Now, match your nails with your dresses and shine them up for an exclusive look for a party. British brand Ciaté (remember their 'Caviar' nails?) has launched a limited edition Velvet Manicure kit which is already sold out in the UK.
4. Deep Green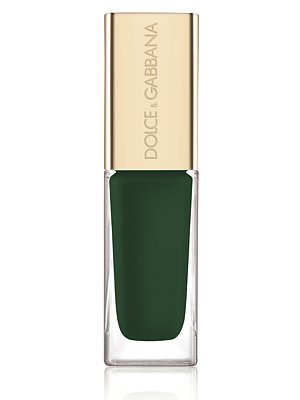 Festive, deep greens are in for the nails. Deeper shades give you a great coverage and go with the heavy fabrics you choose to wear during Fall and Winter. D & G's Intense Nail Lacquer in Wild Green is a beautiful shade for the oncoming holiday season.
5. Precious Purple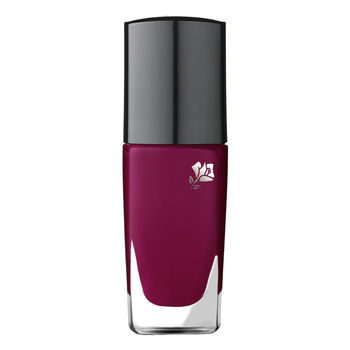 This brilliant and intense color matches the mood for the fall-winter season. When the parties get more and more chic, fish out this classic color and face the nights with a bold tone.
6. Crackle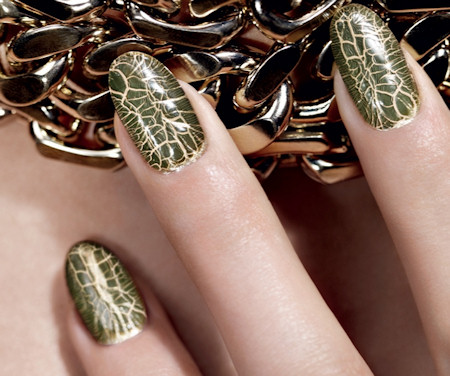 Crackle looked so school-girlish until Dior came out with their own crackle effect. From their Golden Jungle Makeup Collection for Fall 2012, we have picked the Nail Laquer duo (a gold base and a Khaki top coat) which gives a crocodile leather crackle effect fit to rock parties with!
7. Shimmer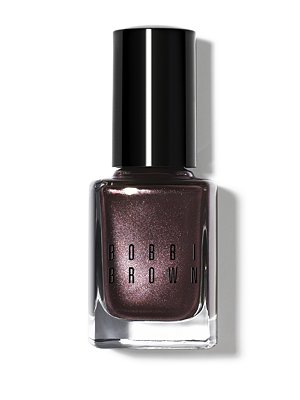 The latest offering from Makeup diva Bobbi Brown is a must-have for any party-goer. Iridescent brown color will be a favorite for this Autumn-Winter. Shimmery nails will complement all your party ensembles to perfection.
8. Metallic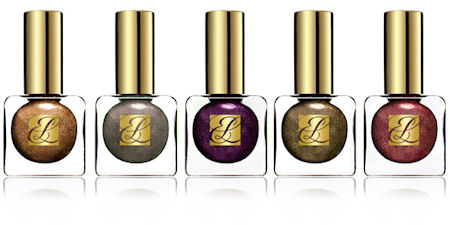 Nail Polish are ruled less by 'Top 10 Collections' like this one, and more with what you are wearing. Matching nail polish is one trend that never goes out of fashion. This season, choose shades that match, but with a metallic tone to them. Estee Lauder's Metal Mania is one such collection to glam up your nails for Fall and Winter.
9. Nude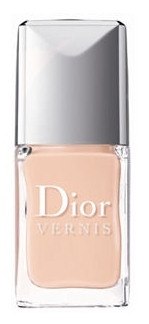 Dior embodies sophistication like none other and this season, they create the height of sophistication with the popular Dior Vernis in a Nude shade. This palest shade of pink looks deceptively natural and polishes your nails to keep them looking chic.
10. Ruffian Manicure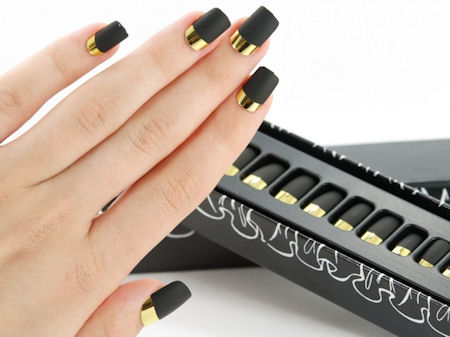 Cult New York designers Brian Wolk and Claude Morais of Ruffian have collaborated with MAC to create these French Manicures with a twist. The 'Demilune' set consists of black press-on nails with gold tips and the Demoiselle set has red nails with a white half moon and black tips.