10 Makeup Looks for the Holiday Season
Whether you use shimmer, gold, bronze, silver or highlight your earthy tones with blushing reds, there is but one rule for Holiday makeup – Shine! Holiday parties and dinners are the perfect time to polish your look. Depending upon your time, budget and tastes, you can choose any party look from intense eyes to glossy lips. Here are 10 of our favorite makeup looks for the upcoming holiday season.
Gold & Red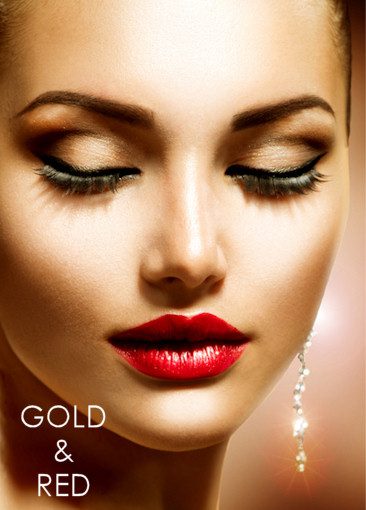 A classic party makeup look that never fails is the Red and Gold look. A 'gradient' look is achieved on the eyes using 2-3 eyeshadow shades from brown to gold. If you don't mind a bold look, go for a bright red on your lips. If you'd like to keep it understated, red gloss will do just as well. According to manchester makeup artist Fazila Hajee, this look is also apt for Asian party and bridal makeup, which means you can safely go for this look if attending an Indian themed do, complete with a Sari and a 'Bindi'.
Smoky Metallics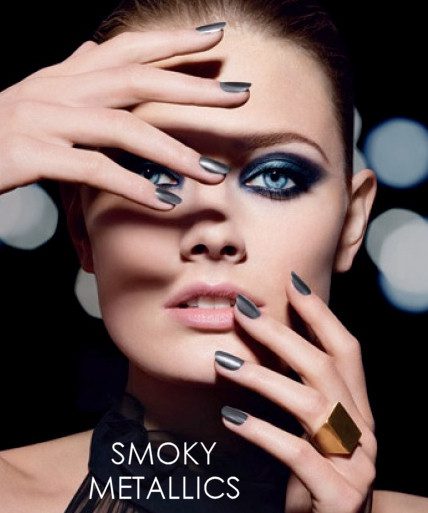 Both Estée Lauder and Dior have come up with intense smoky and sophisticated looks for this season. The Metallics collection of Estée Lauder is inspired by the metallic structures of the urban landscape. We love the ultra-modern metallic black look with smoky eyes, metallic gray-black nails and nude lips.
Smoky Silver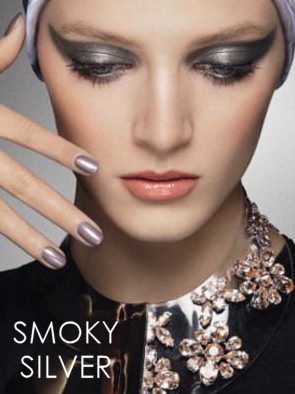 Less mysterious than the previous look and a more glammed-up version of the smoky eye is this season's look by Dior. The smoky eye shadow is stretched to the point of the brows and lovely coral lips sublimate the look.
Dramatic Eyelashes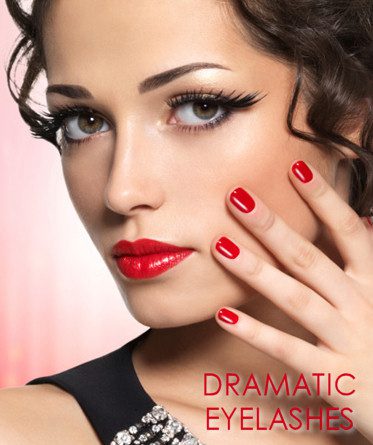 Going heavy on the use of mascara is a must for creating a party look, but if you are looking to add more drama, go for XXXL eyelashes! Whether you are content using a lengthening mascara or go ahead for false ones, blend them with the rest of your eye makeup using eye liner and kohl.
1920s Flapper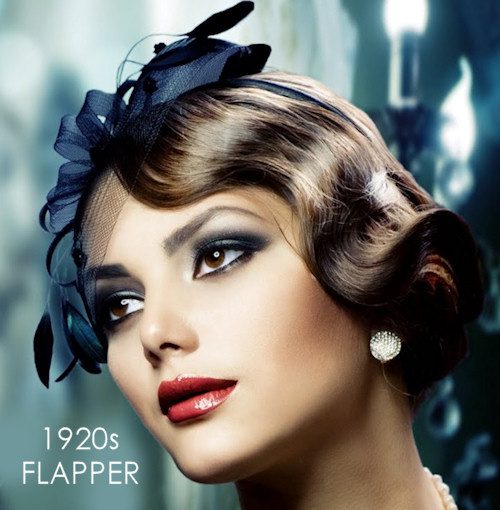 Go for the Gatsby look this festive season! The flapper look made popular by 'The Great Gatsby' is inspiring many party looks. Set the stage for some 1920's socialite glamour this holiday season by going for the flapper look at one of the parties. Smudged eyes, red lips, heavy mascara and a bob haircut (or wig) are some of the essentials for this look. A cloche hat will add the perfect finishing touch.
Shimmer Eyes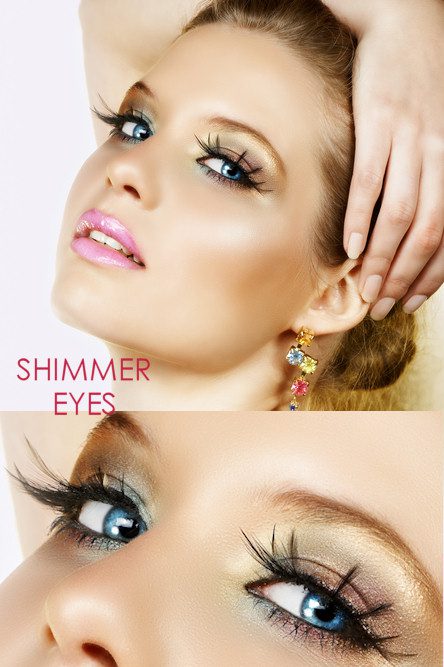 Shine and shimmer is the motto of the festive season! This expertly created look blends metallic shimmer eye shadows in varying shades to create a soft and frosty sparkle on the eye lids. Compliment it further by using the same colors below the lower lashes.
Blushed Pink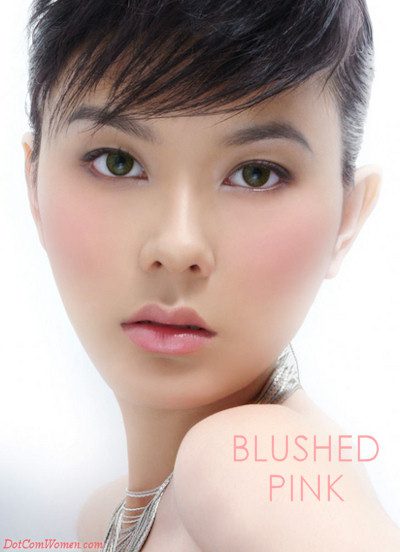 A kiss of pink never goes out of fashion. For a soft, elegant and polished look, go for a pink blush and pink gloss. Pair it with a shimmering silver outfit to create a look perfect for the red carpet.
Art Deco Gradients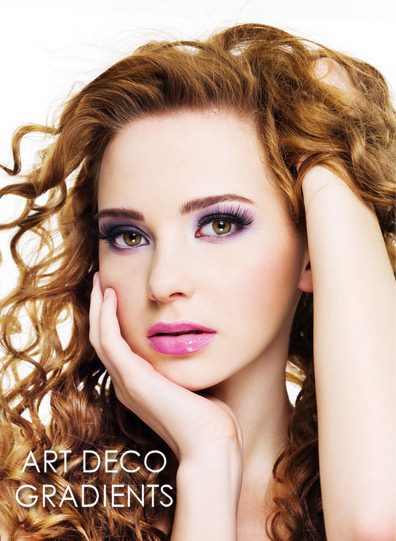 Asian party makeup is the inspiration behind this wildly popular party makeup look. Lovely gradients are created using vibrant colors such as plums, pinks and blues to give the eye a mystic look. This look is also a favorite with mac makeup expert Fazila Hajee and she uses it to create beautiful Party makeup looks as can be seen in her extensive portfolio. Needless to say, this is a perfect look to sport at an Asian themed party as it perfectly compliments the brightly colored Sarees and Indian skirts.
Brilliant Gloss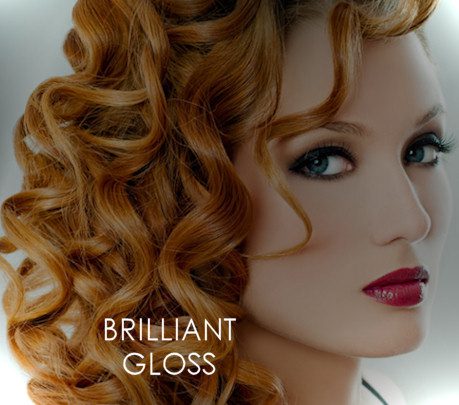 Stylish and chic, the brilliant and glossy lips in deep reds compliment the black eye makeup creating an intense, but sophisticated look. The eyes are further highlighted with a dash of kohl. The cheeks have the faintest blush keeping the overall look almost nude.
Nude Gloss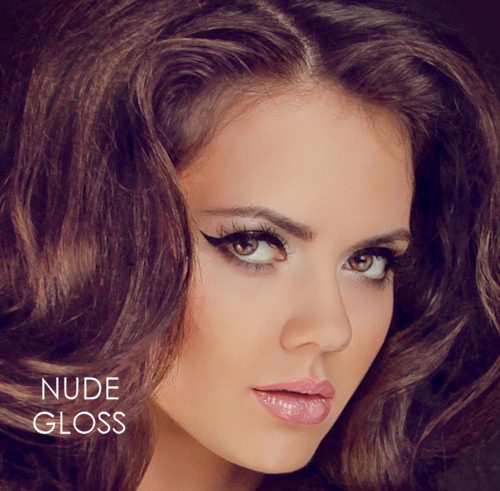 Glossy nude lips look hot at any party. Complement them with some more iridescence in the eyes by adding silver eye liner to the inner corners. Pink cheeks and lips add a glamorous color to the makeup.
No matter which look you choose to dazzle this holiday season, do not forget to use the products on your neck, shoulders and other visible parts of your torso. And remember, the definition of glamour changes from dress to dress, hairstyle to hairstyle and skin tone to skin tone. Choose what looks best on you and you are sure to gain that confident winning smile which will make heads turn.